Why Quality Business Solutions
Elite Dealer by OfficeDEALER Magazine for 2017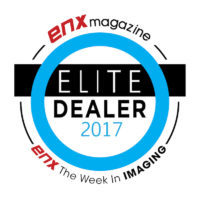 Quality Business Solutions has bee named as one of the county's 2017 Elite Dealers by OfficeDEALER Magazine for its excellent service reputation and office product solutions.
The award is presented annually by the magazine to the top office equipment dealers in the U.S. It is an honor to achieve this award. These Elite Dealers stand out from everyone else for the services they provide.
According to publisher Rich Kunkel, "it takes something special to stand out as an Elite Independent Dealer in 2017. Among Elite Dealers, success is not about surviving, it's about thriving- even in tough economic times." Quality Business Solutions is profiled in the October 2017 issue of OfficeDEALER Magazine.
Quality Business Solutions is an independent provider of office technology. Quality Business Solutions provides Color & B/W Copiers, Printers, IT Support, Website Design, Postage Meters, Scanners, Large Format Printers, Electronic Document Management Software and Process Consulting.